Messebau Ebert
We offer a striking design for a focused presentation
Your business, services and products are unique. For this reason, the level design to be unique: the aim is to highlight from the crowd at the fair.
We put their needs in design and a clear design to design. Perception outward-looking approach to the desired target group, re-drying Reken value, well-being and self-esteem of the sales staff are strongly influenced by the design and have an impact so directly on your success.
We develop the right design to your desired look.
Operational area: local
Correspondence: Deutsch, English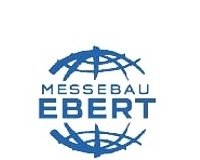 Company Address:
Messebau Ebert
Carl-Zeiss Str. 12
75217 Birkenfeld/Pforzheim, Germany
Phone: +49 (0)7231 33933
Fax: +49 (0)7231 106610
Industry sectors:
Furniture Rental
Lettering
Movable Walls