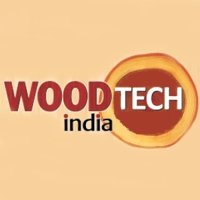 24.04.2012 08:35:15, Business Live
Wood Tech India 2012 is a meeting ground for manufacturers, Importers, Traders, Distributors, Converters and end- users in the wood industry. Launching New products and Latest technologies are the highlights of Wood Tech India 2012. Exhibitors from India and abroad will be displaying their products and around 40,000 trade visitors will be visiting the Wood Tech India 2012.

PROFILE: WOODWORKING MACHINERY, TIMBER & LUMBER, WOODEN DOORS & WINDOWS, FLOORING, POWER TOOLS, FITTINGS & ACCESSORIES, PARQUETRY, FURNITURE & FURNISHING, FIXTURES, RAW MATERIALS

HIGHLIGHTS:-
3 days Exhibition
Launching New Products & Equipments
Over 40,000 Visitors
Innovative Technologies
International Exhibits
:New Products & Creative Ideas
:- Decision Makers in the Exhibition
:- Targeted Advertisement & Promotional Support
:- Personalized Reach out to Potential Buyers
:- Invitations to over all 1,00,000 Customers

Fair organizer:
Business Live
9G, RR Flats, Bharathi Nagar 1st Street, North Usman Road
600017 Chennai
India
Tel: +91 (0)44 28344851
Fax: +91 (0)44 28344852

www.businesslive.in
Audience:
professional visitors only
Disclaimer: The content of these ...