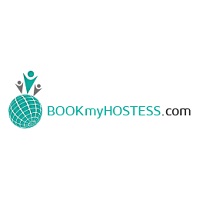 Online platform for trade fair and event staff
Our unique platform gives you direct access to exhibition staff 24/7. i.e. You can IMMEDIATELY check which hostesses are available for your trade fair without any costs or deposit.

Our advantages:
✔ Direct access to available staff
✔ Replacement is guaranteed
✔ Fair payment and transparent prices
✔ Costs per day from €155.00
✔ No prepayment
✔ Large selection
✔ Fast and easy booking

Ideally, BOOKmyHOSTESS.com allows you to book within 15 minutes without having to forego the advantages of a "classic agency".
Operational area
Europe-wide
Correspondence



Company Address:
Ottostr. 7
50859 Köln
Germany

+49 (0)2234 4301397
+49 (0)2234 4301396

https://www.bookmyhostess.com/