Briluxdome Fischers Zelte GmbH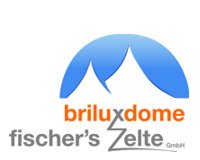 German dome - and tent dealer. We are looking forward to increase our business worldwide. Reserve your special spaces today and reach your ambitious goals.
We are an important German dome and tent dealer – operating national and international as well. So we are very interesting in being your tent and dome dealer for your events like: Presentation, Exhibitions, Roadshows, Sport Events. Of course we need your support so we ask you to start a long term cooperation with us for good and successful activities. Only together we`ll be able to reach our collective goals. TEST THE BEST !!!
Operational area
worldwide
Correspondence

Company Address:
Beethovenstr. 34
76571 Gaggenau
Germany

+49 (0)7225 6364977
+49 (0)7225 6364976