CCS - Catering, Consulting und Service GmbH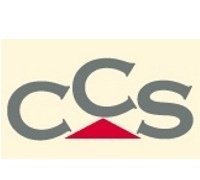 Catering for corporate events, trade shows, parties and family gatherings.
We, the company CCS Catering, Consulting and Service Ltd., are your partner for professional catering for any event, from exhibitions and fairs on corporate events such as meetings, seminars and conferences to small and large festivals and celebrations. From finger food, to menus up to classic hot and cold buffet - we support not only at the conceptual design and detailed design but also in the implementation. We will make your celebration according to your wishes and belongings and thus guarantee an unforgettable experience.
Correspondence

Company Address:
Alfred-Hess-Str. 32a
99094 Erfurt
Germany

+49 (0)361 4203315
+49 (0)361 4203331