Frago - Frankfurt Großraum-Reinigungs GmbH & Co. KG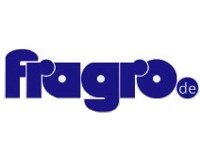 Your partner for building cleaning services, janitorial service and plants.
We, the company Fragro GmbH & Co. KG, are your partner when it comes to building and exterior cleaning of any kind. We focus on the space, facade and underground car park cleaning. We also offer plant, janitorial and winter services and help you with your move and organization. Furthermore we operate also in the fields of kitchen hygiene, dish and conference service. To complete our range, we are involved in scent marketing with our brand Voitino, creating unique experience spaces for any occasion. Whether it is about promotions, appetite stimulation, warm welcome atmosphere or revitalization, we are your reliable partner in the air care.
Correspondence

Company Address:
Ostendstr. 59
60314 Frankfurt am Main
Germany

+49 (0)69 9433920
+49 (0)69 94339299