Frank Schwarz Gastro Group GmbH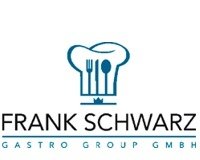 Event catering for high demands.
Are you planning a big event and looking for a unique catering? Then we, the company Frank Schwarz Gastro Group GmbH, is exactly the right person when it comes to make your event a real highlight. From fair catering to large events up to sports events for about 5000 people - with us, you get an exclusive catering, whether it is a menu or buffet. Years of experience make us a competent partner not only in Germany but also for Europe event agencies.
Operational area
countrywide
Correspondence

Company Address:
Auf der Höhe 10
47059 Duisburg-Kaßlerfeld
Germany

+49 (0)203 450390
+49 (0)203 4503915