Gahrens + Battermann GmbH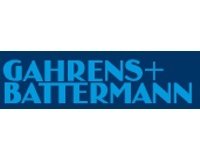 Specialist in the technology areas of video, audio, lighting and IT.
As a provider of event technology Gahrens + Battermann offers full service. Consulting, planning, design and implementation are as well part of the service philosophy as the stand-by service. The employees are continuously trained and are highly qualified. The range of services includes rentable, especially energy-efficient high-end products from all areas of media technology, as well as various software solutions.
Operational area
countrywide
Correspondence

Company Address:
Lustheide 77
51427 Bergisch Gladbach
Germany

+49 (0)2204 2040
+49 (0)2204 204100