Gaschnitz Werbeartikel A bis Z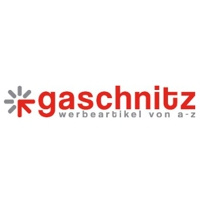 Gaschnitz Promotional Items is your competent partner for promotional items, promotional gifts and promotional items. We equip you with your individual promotional items and give-aways for your trade fairs.
Gaschnitz Promotional Items has over 30 years of experience in the industry and is one of the most established companies in the sale of promotional items. The product portfolio includes all promotional items and give-aways, as well as innovative promotional items, high-quality promotional gifts and special promotional items made to order. As a wholesaler, the products are sold exclusively to companies, institutions and associations. We are your one-stop shop for your promotional items and give-aways at trade fairs. From the inquiry, through the selection & production, to the delivery of your promotional items for your trade fair appearance, we are at your side and support you.
Operational area
Europe-wide
Correspondence

Company Address:
Franz Mair-Str. 47
AT-2232 Deutsch-Wagram
Austria

+49 (0)2247 51920

www.gaschnitz-werbeartikel.at