Messerich Catering GmbH & Co. KG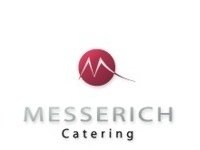 Catering for events, fairs and companies.
You are looking for the appropriate catering for your event or trade show? Then we are the right partner. We deliver not only for exhibitions, trade shows and corporate events such as meetings, seminars and conferences, but also for small and large parties and celebrations. From the finest finger foods to live cooking up to the classic buffet - we can professionally and according to your wishes assist you with the conceptual design, the detailed design and implementation. With us, your event will be a very special event.
Operational area
countrywide
Correspondence

Company Address:
Binger Str. 122
55218 Ingelheim
Germany

+49 (0)6132 8998730
+49 (0)6132 8998732