RVS Messebau und Marketing-Equipment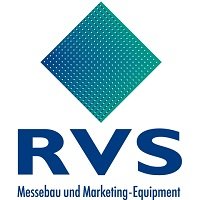 A trade fair is an ideal opportunity to come into direct contact with existing and future customers. The booth is the flagship and business card of any business and this should be thought of when planning and implementing. We offer a comprehensive service from the beginning so that the size and design are tailored to your needs. Benefit from our know-how and experience in the field of exhibition and booth construction. We also offer an extensive range of booth accessories such as banners, mobile billboards, counters, brochure stands as well as display cases and showcases.
Operational area
Europe-wide
Correspondence

References: Siemens AG Erlangen, Schmitz Cargobull Horstmar, Westfalia Trailer Systemes Obergoseln, Heinen und Löwenstein Bad Ems...
Company Address:
Bassenheimer Str. 1
56299 Ochtendung
Germany

+49 (0)2625 956458
+49 (0)2625 956457