Rosendahl Catering & Event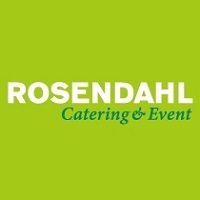 We offer exclusive exhibition and event catering.
As a catering company in Bielefeld, the name Rosendahl Catering & Event for comprehensive competence and creativity around our superb cuisine. We have been successful for 15 years as caterer for private events as well as for industry and the exhibition area. We set up meetings, anniversaries and seminars, as well as for weddings and private parties for you. The service personnel to the design of the premises we offer the unique products for a perfect event. The group includes three restaurants and a wine shop. Familiar with the resulting current gastronomic trends, we care for you and your customers liked. We are experienced organization, flexible and powerful.
Operational area
countrywide
Correspondence

References: Frankfurt Paperworld/Kundenauftrag, MOW, FMB, My Job, ZOW, Haus Heim Garten Touristik Hochzeit in Bad Salzuflen, Kannegießer, Alcina Wolf, Hettich, Stockmeier Chemie, Delius Klasing Verlag, EK Service Group, Clarion Event GmbH, Katag AG, Ravensberger Park, IHK, Oetker etc.
Company Address:
Falkstr. 1
33602 Bielefeld
Germany

+49 (0)521 177717
+49 (0)521 177635