20th iran food + bev tec from 26-29 May 2013 - Exhibitors invest in the confidence of their customers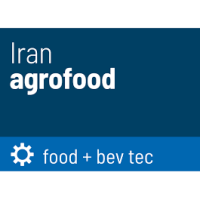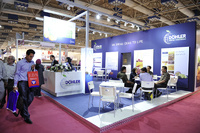 iran food + bev tec 2012 - booth of Doehler
12.03.2013 13:47:46, fairtrade Messe und Ausstellungs GmbH & Co. KG
From 26–29 May 2013 the 20th iran food + bev tec will be held on the Tehran International Fairgrounds. The organisers Palar Samaneh of Tehran and fairtrade of Germany confirm the renewed participation of notable market leaders, despite the difficult times. During the four days of the trade show, thousands of hands-on technological innovations and trends for all stages of the food and beverage processing chain are to be presented.

"The Iranian food technology market is the most important one for major international players with interest in the Middle East region, which is proved by the continuous presence of the market leaders at iran food + bev tec", claims Martin März, Managing Director with fairtrade. März adds: "Especially in the current situation it is very important for the exhibiting companies to ensure their client's confidence". The 20th International Food, Beverage & Packaging Technology Trade Fair 2013 is all set to provide an ideal business platform for both, foreign food-technology exporters and Iranian food producers looking to upgrade their production facilities.


iran food + bev tec is held under the auspices of the Iranian Ministry of Jihad-e-Agriculture and the Ministry of Industry, Mine and Trade. To create valuable synergies for exhibitors and trade visitors alike, iran food + bev tec 2013 will again take place concurrently with "iran food + hospitality" (312 exhibitors from 11 countries in 2012) and "iran agro" (57 exhibitors from 7 countries), the three dedicated events building the frame of "iran agrofood 2013" with altogether 611 exhibitors from 23 countries in 2012.

www.iran-foodbevtec.com

Characters (including blanks): 1,613

Pictures in high resolution can be easily downloaded from our gallery or requested by email.

Fair organizer:
fairtrade Messe und Ausstellungs GmbH & Co. KG
Kurfürsten Anlage 36
69115 Heidelberg
Germany
Tel: +49 (0)6221 45650
Fax: +49 (0)6221 456525

www.fairtrade-messe.de
Audience:
professional visitors only
Disclaimer: The content of these ...