2nd International EGO Pakistan - Energy, Gas, Oil and Power Exhibition and Conference 2013 to be held in September.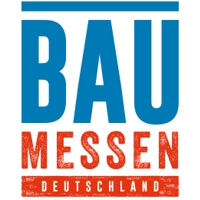 27.06.2013 14:06:23, BMD Baumessen Deutschland UG
FAKT Exhibitions (PVT) Ltd. extends its signified portfolio of successive events by organizing the 2nd International Energy, Oil, Gas and Power Exhibition and Conference – EGO Pakistan 2013. The event is scheduled from 19th – 21st September 2013 at Expo Centre, Lahore.

EGO Pakistan 2013, Pakistan's premier Energy Exhibition, originates the power generation with the use of renewable energy resources which are cheap and substantially available in the country. The event incorporates a three day conference, Energize Pakistan 2013, alongside with the exhibition. EGO Pakistan 2013 is designed to create solutions using contemporary technologies globally.
Significantly, the event is destined to engage the most esteemed leads of this industry to a single cosmopolitan platform. Undeniably, the three day event of EGO Pakistan 2013, ensures a benchmark success in the energy and power industry throughout.

EGO Pakistan 2013 also encompasses a very well attended conference "Energize Pakistan". The conference agenda mainly present an analysis of the ongoing and potential breakthroughs by well regarded, knowledgeable and specialized international speakers. Also, Energize Pakistan is the only three day conference which is scheduled along with the exhibition.

The event is expected to engage as much as 20 countries worldwide with an acclaimed list of endorsers and supporting partners. EGO Pakistan gauged splendid feedback and phenomenal acknowledgement from the renowned associations and decision makers of the industry in its first edition.

EGO Pakistan 2013 Exhibition & Conference will bring together the policy administrators, dignified stakeholders and government officials for candid discussions on risks and investment potentials with changing global trends in energy sector.

FAKT Exhibitions (PVT) Ltd. is a name accustomed to the most successive tradeshows that are organized in Pakistan. Precision for progress, succession for the stakeholders and signified accomplishment is the distinguished approach of performance that FAKT Exhibitions is adhered to. FAKT's events represent over fifteen industrial sectors of Pakistan with overseas offices in China, Singapore and Taiwan.
Fair organizer:
BMD Baumessen Deutschland UG
Wendenstr. 29
20097 Hamburg
Germany
www.baumessen-deutschland.de
Audience:
publicly accessible
Disclaimer: The content of these ...