3RD WORLD TEA & COFFEE EXPO™ 2015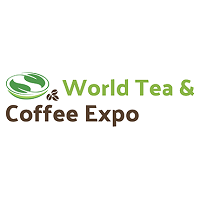 02.12.2014 13:34:32, Sentinel Exhibitions Asia PVT Ltd.
Purpose: The World Tea & Coffee Expo was launched in 2013 to offer an organized avenue for all the industry stakeholders to come together under a single roof for networking, business expansion and ideas exchange. Cutting through a plethora of food and food processing shows and focusing purely on the tea and coffee segments, the Expo has established itself as the official Industry show with just two editions under its belt. The 3rd edition of World Tea & Coffee Expo is planned to be much larger in terms of content and size. The Expo shall emphasize the prospects of the Hot Beverage sector as also showcase technological innovations in this important sector. This show is supported by Ministry of Commerce through Tea Board and is also supported by leading associations and chambers from across the world. WTCE offers huge potential for networking, accessing/showcasing advanced technologies, marketing alliances, appointing Distributors, franchising, bulk orders, joint ventures and overall branding.

Additional Activities: High Level Conference (2 days covering all relevant topics related to the growth of the industry by Corporate Leaders, Experts and Policy Makers), Technical Workshops, Demo Area (having Tea Tasting Sessions, Barista Championships, Latte Art events, Innovative Recipes, Awareness series), B2B Meets etc

Show Dates: 1st Oct – 3rd Oct 2015 (Thu – Sat)
• Installation: 30th Sept. 2015 / Dismantling: 3rd Oct 2015 up to Midnight

Expo Location: Bombay Exhibition Centre (NSE), Goregaon East, Mumbai, INDIA

Branding: WTCE has developed an aggressive national and international marketing campaign designed to attract the largest number of buyers. Attendees include decision makers and influencers from India and 15 other countries.

Estimated Industry Participation: 6,000 (80% from India and balance from overseas)

Show Contact: Mr. Mitesh, Project Director on +91 9820503876 mitesh@sentinelexhibitionsasia.com or Tel: +91 22 28625131 / Fax: +91 22 28625133 www.worldteacoffeeexpo.com

Show Owner and Producer: Sentinel Exhibitions Asia P Ltd (www.sentinelexhibitionsasia.com) is the Show owner and organizer
Fair organizer:
Sentinel Exhibitions Asia PVT Ltd.
B-603, Samajdeep, Adukia Road
400067 Mumbai
India
Tel: +91 (0)22 28625131
Fax: +91 (0)22 28625133

www.sentinelexhibitionsasia.com
Audience:
professional visitors only
Disclaimer: The content of these ...