5th plast expo in Morocco - a thriving commercial hub between Africa and the EU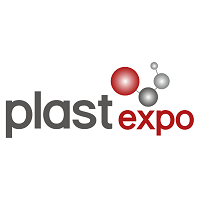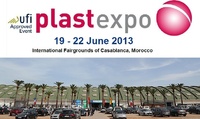 International Fairgrounds of Casablanca – OFEC
25.03.2013 14:00:16, Fédération Marocaine de Plasturgie
The 5th International Plastics, Rubber, Composites, Packaging and Conditioning Trade Fair for Morocco and Maghreb becomes a thriving commercial hub between Africa and the EU. As Morocco's closest European neighbour and one of the most important trading partners and investors, Spain is the Guest of Honor in 2013. The organisers expect a further increase in the quality of the professional trade visitors. This business-to-business event with a clear focus on quality attendees is organised by the Moroccan Plastics Federation FMP, Forum 7 and their German partner fairtrade Messe from Heidelberg. plast expo 2013 is scheduled to be held from 19-22 June at the International Fairgrounds of Casablanca – OFEC.

According to Salvador Benedito Gómez, president of AVEP, the Valencia Association of Plastics Producers from Spain, the Moroccan plastics and packaging market manifests itself through steadily growth on a high level. Against this backdrop and as Morocco's closest European neighbour and one of the most important trading partners and investors, Spain is the Guest of Honour of plast expo 2013. This has been agreed between AVEP and the organisers of the trade show. The official Spanish pavilion is present at plast expo already for the 3rd time in a row, after 2009 and 2011. Once again it will be the showcase of Spanish excellence in the fields of plastics, rubber, composites, packaging and conditioning. Until today the following companies signed in: Alcion Plásticos, Five 04, Gestion de Termoplasticos-GESTER, Granzplast & Inplasva, Iber Resinas, Imvolca, IQAP Masterbatch Group, Mateu y Solé, SIEPLA and Top Machine Brokers.

Italy participates with a regional group of companies from the Lombardy region, supported by Promos - Milan Chamber of Commerce. Besides these national participations the international impact of this trade show is underlined by the presence of major market and technology leaders, namely: Gala, Kreyenbourg, Maillefer, Miller Graphics, Snetor Chemie and Stäubli. Further exhibitors from the following countries reserved their exhibition space: Belgium, China, Germany, France, Kuwait, Portugal, Taiwan, Turkey, Tunisia and Switzerland. As host nation Morocco itself is present with notable companies from the plastics and packaging sector, like: Catlim, Emp, Snep, Thermoplast and Yomar.

The organisers expect more than 2,800 professional trade visitors and 150 exhibitors for the 5th edition of plast expo. Nabil Saouaf, FMP's general-director targets a further increase in terms of visitor quality, compared with 2011. During the last edition, 78 per cent of the exhibitors declared themselves satisfied with the quality of the 2,881 visitors (40% decision makers).

www.plast-expo.com

Fair organizer:
Fédération Marocaine de Plasturgie
Angle Bd. Mimosa et Rue Tamaris
20250 Casablanca
Morocco
Audience:
professional visitors only
Disclaimer: The content of these ...