ANUFOOD China will celebrate its debut at Shenzhen World Exhibition & Convention Center in Shenzhen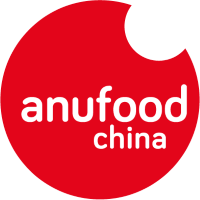 25.06.2019 09:18:17, Koelnmesse Co. Ltd.
ANUFOOD China will celebrate its debut at Shenzhen World Exhibition & Convention Center in Shenzhen, China from 15 - 17 April 2020. The exhibition is poised to establish a comprehensive platform covering the food and beverage market in Southern China. Over 700 exhibitors and more than 15,000 visitors are expected within 20,000 square meters for this grand industrial event.

Taking advantage of shared expertise and resources from successful affiliated events - Anuga - the world's largest food trade fair in Cologne, Germany, ANUFOOD China is about to amaze the food and beverage industry in Southeast Asia.

The South China market consists of Guangdong Province, Guangxi Province, Hainan Province, Fujian Province, Yunnan Province, Guizhou Province, Hongkong, Macau and Taiwan. Occupying 452,900 square kilometre, population of 170 million, food and beverage and catering revenue of South China ranks among the highest in China, Guangdong Province, in particular, ranks first with revenue reached RMB 368 billion.

"As one of the leading international organisers in China, Koelnmesse is keen to support and foster the development of the exhibition industry in China. ANUFOOD China strives to make a greater contribution to the fast-growing Chinese food market and expand Anuga's influence to outreach the entire Asia. In order to accomplish our goal, we witness Shenzhen in Southern China as one of the new booming markets in China especially geographically right at the centre of the Greater Bay Area. A new event date in April chosen for ANUFOOD China falls within the best international purchasing cycle of food and beverage industry and it is definitely a must-attend new event. We will continue to provide consistent and excellent service to our exhibitors and buyers in order to make all their visits fruitful as always", Keith Tsui, Managing Director of Koelnmesse China, concluded with a confident outlook.

The Guangdong-Hong Kong-Macau Greater Bay Area – an emerging booming market not-to-be-missed

To keep pace with China's national strategic development plans, the Guangdong-Hong Kong-Macau Greater Bay Area, consisting of "9+2" (Nine mainland cities and two special administrative regions) mega city cluster, is one of the most open and vital economic regions in China. The government aims at building world-class quality living environment with innovation as the main pillar of economy ideal for living, working and travelling. Thus, the area is poised to become a powerhouse with major market challenges and opportunities for the food and beverage industry.

This cultivates Shenzhen, one of the earliest special economic zones, benefits from national policies and resources. The per capita disposable income reaches RMB 57,543 in Shenzhen in 2018, ranking third in the nation. In 2017, over 100 of Fortune Global 500 have settled in Shenzhen. All these numbers shows Shenzhen develops rapidly in recent years.

10 food segments – aims to build a comprehensive food and beverage trade fair

ANUFOOD China attracts exhibitors specialize in baby food, seafood, dairy, sweets and snacks, meat, fruits and vegetables, drinks, fine food, organic products and food service from around the world gather under one roof. The fair will also cover trend topics such as health and functional foods, private labels, vegetarian products, non-GMO products, ready-to-eat products, superfoods and organic products.

Supporting programmes with industrial insights energize industry development

Supporting programmes, with diverse themes such as matchmaking, conferences and seminars and culinary competitions will be comprehensively enlarged and upgraded to generate more business opportunities. Meanwhile, ANUFOOD China offers an ideal platform for trade buyers to enjoy sensory experience on food and catering with strong support from associations and partners.

Hosted buyer programme, will present precise business matching for effective one-on-one exchange empowering retailers, reshaping the industry ecosystem with new retail formats and aiming at facilitating the commercial cooperation is about to start months before the show. Exhibitors are able to meet with distribution channel representatives and get to know e-commerce platform executives along with 200+ high-quality trade buyers, who are mainly importers, e-commerce, and from supermarkets, hotels, neighborhood market stores and catering service.

To learn more about ANUFOOD China – powered by Anuga, visit www.anufoodchina.com.
Fair organizer:
Koelnmesse Co. Ltd.
No. 8 Dong San Huan North Road
100004 Beijing
China
Tel: +86 (0)10 65907766
Fax: +86 (0)10 65906139

www.koelnmesse-international.com
Audience:
professional visitors only
Disclaimer: The content of these ...