CIHS 2018 sets new industry benchmark with the increasing international participation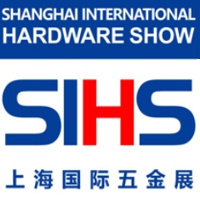 26.07.2018 10:52:08, Koelnmesse Pte. Ltd.
Held for the past 17 years, the annual China International Hardware Show is now clearly established as the world's second largest hardware show after the INTERNATIONAL HARDWARE FAIR COLOGNE in Germany and provides access for global hardware manufacturers to growing markets in Asia. Once again, CIHS 2018 will cover an exhibition area of more than 150,000 square meters for over 3,000 exhibitors and expect more than 50,000 international and local visitors comprised of manufacturers, service providers, buyers and industrial professionals from the tool, lock and security, building hardware, mechanical and electrical equipment industry.

Sets new date with good fit to the hardware industry purchasing cycle
"With the participation and contribution of hardware enterprises and partners, China International Hardware Show organized by CNHA and Koelnmesse has reached over 150,000 square meters of exhibition space for the past three years and has undoubtedly become the second largest professional hardware trade show in the world. CIHS 2018 keeps its original intention of technique-orientated and market-driven concept while balancing the development of both international and local markets to establish the comprehensive platform for networking, communication and trade." Madam Shi Senglan, President of China National Hardware Association commented positively, "to unconditionally support the national China International Import Expo (CIIE), the exhibition date of CIHS 2018 will be adjusted to 10-12 October this year, which still falls within the best purchasing cycle. We will further strengthen the fair with more value-added services and continue to make it more user-friendly. At the same time, we will enhance the event promotion and provide high quality service to fulfill the demands of the whole industrial supply chain. Together with our partners, we will join hands to consolidate and promote the integration, development and innovation of CIHS to continue being 'the vein and barometer of the industry'."

"As one of the leading international organizers in China, Koelnmesse is keen to support and foster the development of the exhibition industry in China. Under this circumstance, we strongly believe the new event date falls within the best international purchasing cycle of hardware products and it is definitely a mustattend event for trade visitors in the hardware industry in China. We continue to provide consistent and excellent service to our exhibitors and buyers in order to
make all your visit valuable and fruitful as always", Keith Tsui, Managing Director of Koelnmesse China, concluded with confidence.

An unprecedented increase of strong international participation
This year, the countries and regions with the strongest participations until now are Germany, Taiwan and India, the latter doubling its space compared to the last edition. Switzerland, Turkey and the United Kingdom will debut at CIHS 2018, introducing unique local products and technologies to the Chinese market. Meanwhile, this year Korea will bounce back with their exquisite showcase to amaze the industry. In addition to the energetic presence of international Exhibitors, Hangzhou Great Star and PATTA from Asian countries are expected to showcase on-site. Numerous classical and innovative products, new arrivals, cutting-edge technologies and advanced equipment will be showcased at CIHS 2018. Leading trends and industrial information, business concepts and service models from home and abroad will be delivered to the trade visitors throughout the duration of the show.

Strategic partnerships with industrial associations for key buyers' invitation
The strong networks of Koelnmesse from International Hardware Fair Cologne and CNHA look forward to welcoming the top buyers to CIHS 2018. Key buyers from the industry world who visited the last edition have given positive credit and shown great interest in this year's visit. Among them are Lowe's, The Home Depot, Do it Best Corp. from U.S., Obi, Hahn+Kolb Group from Germany, and alibaba's ecommerce platforms from China. Additionally, trade buyers such as Suzhou Electrical and Mechanical Hardware Mart, RunTai Market, Shanghai Jinshan International Trading City, as well as VIP buyers from Jiangsu, Zhejiang and Shanghai are invited by the China Hardware and Electromechanical Chamber of Commerce.

Furthermore, CIHS 2018 has received strong support from the Global Home Improvement Network (GHIN) - the umbrella association of the big box Home Improvement Retailers, that currently comprises 177 member companies operating more than 28,000 home improvement stores globally and generating sales in excess of € 300 billion. However, CIHS has been introduced to their members as one of the crucial platforms for networking and seeking business opportunities. According to John Herbert, General Secretary of GHIN, "The CIHS is one of Asia's top trade fairs for our members as buyers. Our members have told us that this is the most important trade fair for DIY/home improvement products in China. The CIHS is focused on products we sell in our industry, so it is an important date in every buyer's calendar. "

Value-added supporting programs to maximize exhibitors' market exposure
Networking Program was rated by the exhibitors as the most effective way to reach targeted buyers in CIHS 2017, which the organizer upgraded its pattern and made it an ideal way and pleasant environment to meet new contacts, and to explore new business opportunities among the industry during CIHS this year.

The new feature of CIHS 2018 will be the Classic vs. Innovation Gallery, which an outstanding showcasing area will be set up to present exhibitors' products and technologies featuring "The Collision of Classic & Innovation". Exhibitors will have unique chance to push their products into the market not only in the booths, but also in a high-quality gallery setting that generates enormous interest from buyers and journalists.

To be held from 10-12 October 2018, the coming edition of CIHS will once again be the prime trade platform with high-quality service for exhibitors, visitors and media, and set new benchmarks for the industry.
Fair organizer:
Koelnmesse Pte. Ltd.
152 Beach Road
189721 Singapore
Singapore
Tel: +65 65006700
Fax: +65 62962771

www.koelnmesse.com.sg
Audience:
professional visitors only
Disclaimer: The content of these ...