CIIF 2015 will express its new results in the intelligent manufacturing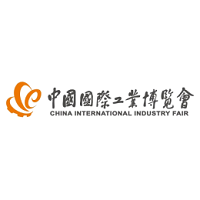 31.03.2015 07:59:06, Shanghai EastBest & Lansheng International (Group) Co., Ltd
With 16 years experience of marketing-oriented operation, China International Industry Fair (CIIF in brief) became the leading brand trade show of China's manufacturing equipment industry which approved by UFI. The event has been an important vehicles and cooperative platform between China's Industrial insides and global magnates. Closed on 8 November 2014, CIIF 2014 attracted 2,101 exhibitors from 27 countries and 141,315 visitors from 83 countries.

As the giant professional manufacturing expo in China, CIIF 2015 will be held from 3-7 November, 2015. This year the exhibition venue has moved to National Exhibition and Convention Center which is the largest single block building and exhibition complex in the world located at Hongqiao CBD (Shanghai) with convenient transportation and service. These offers CIIF this year good opportunity to enlarge its exhibition scale to exceed 200,000 square meters with growing demand from the manufacturing industry.

CIIF 2015 accommodates 9 leading international trade shows taking place under a single umbrella with the theme focus on "high-end, intelligence and green". To promote the technology innovation and latest results of products, more than 50 forums and conventions held conjunction including many new and hot spots.

For more information, please access www.ciif-expo.com.
Fair organizer:
Shanghai EastBest & Lansheng International (Group) Co., Ltd
13F,Minmetals Building,No.757 Guangfu Road
200070 Shanghai
China
Tel: +86 (0)21 22068386
Fax: +86 (0)21 62790302

www.ciif-expo.com
Audience:
professional visitors only
Disclaimer: The content of these ...