Intersolar AWARD provides platform for innovation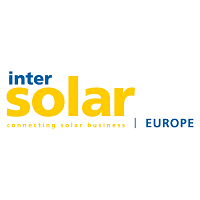 14.06.2010 16:00:47, Solar Promotion GmbH
For the third time running, the Intersolar AWARD rewarded innovative, groundbreaking products and services at Intersolar Europe. The organizers of Intersolar Europe, in cooperation with the German Solar Industry Association (BSW-Solar) from Berlin jointly presented the Intersolar AWARD. This year, prizes were awarded in the fields of "Photovoltaics" and "Solar Thermal Technology" and for the first time in the category "PV Production Technology". "The products acknowledged by the international Intersolar AWARD show the innovative power of the industry," says Carsten Körnig, CEO of BSW-Solar.

Having been presented with the Intersolar AWARD on Wednesday, the winners were able to benefit from a high degree of visitor and media interest throughout the show. The Intersolar AWARD for "Photovoltaics" went to ABB Schweiz AG, Gehrlicher Solar AG and SMA Solar Technology AG this year.

The winners in the "Solar thermal" category were FSAVE Solartechnik GmbH, InvenSor Gmbh as well as the joint submission from the Institute for Building Construction and Design at Stuttgart University, Ritter Energie- und Umwelttechnik GmbH & Co. KG, Hydro Building Systems GmbH and Frener & Reifer Metallbau GmbH.

The following companies received the Intersolar AWARD in the new category "PV Production Technology": Festo AG & Co. KG, GEMO-TEC Ltd. and Gebr. Schmid GmbH + Co.
Fair organizer:
Solar Promotion GmbH
Kiehnlestr. 16
75172 Pforzheim
Germany
Tel: +49 (0)7231 585980
Fax: +49 (0)7231 5859828

www.solarpromotion.com
Audience:
professional visitors only
Disclaimer: The content of these ...