Kids' fashion trade show Supreme Kids Munich a smashing success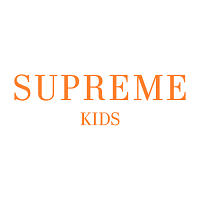 26.09.2014 11:24:07, The Supreme Group
Munich, July 2014 ‒ Supreme Kids continues its success streak with its most recent fourth edition. With the opening day on July 18th it became clear that the event would once again attract numerous visitors. From day one, the halls and booths at MTC World of Fashion house 1 in Munich were thriving with fashion professionals. This highly positive order atmosphere continued throughout the entire event from July 18th through 20th.
That the order platform would show a fascinating portfolio of labels and collections had been clear beforehand with numerous international brands, among them many Supreme Kids first-timers, announcing their participation. Labels who celebrated their Supreme Kids debut this season included To be Too, Street Gang, Mama Noel, Duvetica, Officina 51, Barcellino, Stones and Bones, Acebos Walk Safari & Andrea Morelli from Italy, Frugi and Sunuva from UK as well as US-based Zutano and Wildfox. J&Joy from Belgium and the Danish label Little Pieces also showed their collections.
The updated floor plan for the trade show was also well received by exhibitors and visitors alike. In addition to kids' luxury labels the 2nd floor presented accessories and shoes. Hall 5 focused on denim while hall 4 presented the world of Scandinavian brands for kids.
"Supreme Kids is a perfect illustration of how large and important the kids' fashion market really is. Retailers need a strong kids' fashion trade show in Germany ‒ a key order event. Supreme Kids not only offers a strong brand portfolio but also that special environment and order atmosphere that has become synonymous with the platform. We are thrilled about this season's success and looking forward to the upcoming 2015 season," says Martina Westermeier, Project Manager Supreme Kids.
All in all, about 140 exhibitors presented approx. 400 collections on 10,000 square meters in the fully booked MTC World of Fashion.

As in the previous season, exhibitors hailed from Germany, Switzerland, Italy, Spain, France, Belgium, Denmark, and the Netherlands. Among the first-timers at Supreme Kids were brands from the UK and US. They presented their collections to a likewise international crowd.

Fair organizer:
The Supreme Group
Bretonischer Ring 18
85630 Grasbrunn
Germany
Tel: +49 (0)89 42044790
Fax: +49 (0)89 420447929

www.munichfashioncompany.de
Audience:
professional visitors only
Disclaimer: The content of these ...