Leading Trade Fair for Deburring Technologies and Precision Surface Finishing Follows Up on Success of Previous Event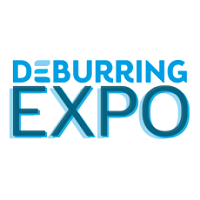 05.02.2020 09:53:09, fairXperts GmbH & Co. KG
Neuffen, October 2019: Deburring and the production of precision surface finishes are very special manufacturing issues, and they're becoming increasingly important for many companies. This became apparent at the third DeburringEXPO from 8 to 10 October 2019: nearly all of the roughly 2100 visitors came to the trade fair with concrete tasks in the form of sample parts or drawings. For the 183 exhibitors, this resulted in first-class leads and on-site discussion of possible solutions with opportunities for valuable projects. The bilingual expert forum which was attended by 49% of the visitors also registered great demand for knowledge and solutions in the area of process optimisation.

The fact that specialised trade fairs can also be successful in a business setting characterised by subdued economic expectations and uncertainty was demonstrated by DeburringEXPO from the 8th through the 10th of October, 2019. With 2082 visitors from 27 countries, the results of the third leading trade fair for deburring technologies and precision surface finishing picked up where the event left off in 2017. 20% of the expert visitors came from outside of Germany. The largest percentage of visitors came from Germany, followed by Switzerland, France, Austria and Italy. The breakdown by industry sector revealed that the automotive industry and its suppliers were less well represented than in previous years, but there was an increase in the proportion of visitors from other industry sectors such as machinery and equipment manufacturing, metalworking, medical technology, tool and mould making, aviation and aerospace, electronics and electrical engineering, as well as pharmaceuticals and cosmetics.
The great majority of the 183 exhibitors (an increase of 20% as compared with 2017) from 14 countries were in a high spirits thanks to the concrete problems and projects brought along to the event by the expert visitors. "The quality of the meetings is very good. Whereas other, bigger trade fairs have large numbers of visitors who only want to gather general information, all of the visitors at our booth were looking for solutions to actual tasks," reports Christian Höhn, Product Management for Mass Finishing at Rösler Oberflächentechnik GmbH.

Visitors with Strong Qualifications and a Propensity to Invest
Maria Loula, managing director of Perfect Finishing GmbH, was also enthusiastic about the exhibitors' excellent qualifications: "DeburringEXPO is one of our most important trade fairs. We were able to generate orders and pick up new customers from roughly 40% of the leads fielded at the last two events, which is a very good quota. Beyond this, we're still running trial tests with various companies. We've been able to field lots of top quality leads this year too, which involve precision applications. Amongst other things, this is made apparent by the fact that roughly 90% of our visitors came to our booth with components or drawings." The high levels of decision-making authority and the propensity to invest demonstrated by the visitors are also confirmed by the visitor survey: more than 95% are involved in company procurement decisions. This makes an important contribution to ensuring that the exhibitors achieve their trade fair goals, as confirmed by Stefano De Antoni, CCO of Dan Technology, Dan di De Antoni S.r.l. from Italy: "The trade fair is highly specialised and we're rewarded with very substantial leads here. The visitors come to the event with problems for which they're seeking solutions, and we were even able to schedule a visit with a company not far from the trade fair grounds for the day after the event." Thoms Magnussen, head of sales and marketing at SHL AG, was also very pleased with his début at DeburringEXPO: "We didn't decide to exhibit here until shortly before the trade fair opened, but everything worked out beautifully – from organisation and project management right on up to booth setup. But the visitors are the most impressive thing about this trade fair. They know exactly what they want and frequently bring sample parts with them. As a result, we were able to establish lots of new contacts to companies we hadn't been familiar with in the past. The price-performance ratio is very good here, which gives me reason to assume we'll be back again in two years." René Kehl, new business development manager at Heule AG in Switzerland, arrives at a similar conclusion: "We've been exhibiting here since the first event in 2015. We doubled the size of our booth this year and increased our team to six people, which turned out to be a good idea. Based on the visitors who came to our booth, we were also able to ascertain that market penetration has made further progress – both within the industry and at the international level. There's no doubt that we'll be back in 2021."

Growing Importance and New Applications
Meetings held by the exhibitors with expert visitors also confirm the trend towards stricter requirements for deburring and surface quality. Component cleanliness plays a role in this regard. "In contrast to other trade fairs, DeburringEXPO is also attended by visitors who are specifically looking for a combination process for deburring and cleaning. We can offer solutions for a variety of applications in this area. Not only did we establish interesting contacts at the event, we were also able to spontaneously arrange for processing of several samples, including the removal of powder residues from additively manufactured parts," explains Mirijam Maier from inside sales at acp systems AG. Leering Hengelo B.V. from the Netherlands, for example, also presented solutions for the post-processing of additively manufactured parts: "The visitors came to us with a great deal of knowledge and interest, and thus by and large the trade fair went well for us," explains owner André Gaalman.
The challenges faced in the automotive industry as a result of new drive technologies were also explored at DeburringEXPO. "We're here for the third time and we know it's about quality – not quantity. Our visitors, who come primarily from the automotive industry and its suppliers, approached us again this year with highly precise requirements. Amongst others, we're taking two concrete RFQs from the field of e-mobility home with us", says Stephan von Schneyder, managing shareholder of WMS-engineering Werkzeuge-Maschinen-Systeme GmbH. Ralf Krieger, authorised signatory and European regional sales manager at Extrude Hone GmbH, also reports on applications which are indicative of the trend towards new drive technologies: "DeburringEXPO is a very important trade fair for us where we can enter into intensive dialogues with potential customers from various sectors such as medical technology, ultra-pure gas technology and the automotive supply industry. In this regard, attention was also focused on new projects this year involving components for alternative drive technologies."
Knowledge is Also in Demand
One of the highlights of this year's event was the expert forum which offered practical know-how on various issues covering all aspects of deburring and surface finishing with 29 simultaneously interpreted presentations (German <> English). During the course of the 3-day event, roughly 1000 visitors took advantage of this opportunity to gain in-depth knowledge and exchange experience. For more than 25% of the expert visitors, the programme offered at the expert forum influenced the day on which they attended the trade fair.
The next DeburringEXPO will be held at the Karlsruhe Exhibition Centre from the 12th through the 14th of October, 2021.
Fair organizer:
fairXperts GmbH & Co. KG
Hauptstr. 7
72639 Neuffen
Germany
Tel: +49 (0)7025 84340
Fax: +49 (0)7025 843420

www.fairXperts.com
Audience:
professional visitors only
Disclaimer: The content of these ...