Organisers confirm upward trend because of positive political development in Iran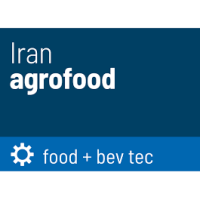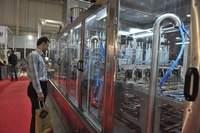 iran food + bev tec 2013
04.04.2014 10:46:12, fairtrade Messe und Ausstellungs GmbH & Co. KG
Now that the sanctions imposed on Iran have been eased, the show organisers confirm the return of many international exhibitors. iran agro, iran food + bev tec & iran food + hospitality will be held from 30 May - 02 June 2014 at the Tehran International Fairgrounds. The recent political developments give the exhibitors all occasion for a positive outlook on the three dedicated events building the frame of "iran agrofood 2014".

Iranian President Hassan Rohani declared that his government's highest priority is to overcome the economic challenges in Iran by encouraging positive interaction with the international community. It is against this background that the organisers, Germany's fairtrade and its Iranian partner Palar Samaneh, confirm an upward trend also for iran agrofood 2014. The food, beverage and packaging technology trade show iran food + bev tec, the food, beverages & hospitality exhibition iran food + hospitality and the agricultural fair iran agro all take place May 30 to June 2, 2014 at Teheran International Fairgrounds.

"The positive political developments pave the way for another remarkable event", says Martin März, CEO with fairtrade. Notable market leaders like Doehler, GEA and KHS already booked their stands. Additionally the organisers expect the return of a large number of group pavilions. März further: "We are also happy that hall 38 was built back in its original condition and is now again available for iran food + bev tec exhibitors."

iran agrofood is a professional business platform to meet the Iranian and international top-level decision-makers in these industry sectors. In 2013, 32,200 registered visitors discussed business with 766 exhibitors from 17 countries.
Fair organizer:
fairtrade Messe und Ausstellungs GmbH & Co. KG
Kurfürsten Anlage 36
69115 Heidelberg
Germany
Tel: +49 (0)6221 45650
Fax: +49 (0)6221 456525

www.fairtrade-messe.de
Audience:
professional visitors only
Disclaimer: The content of these ...