Premiere: LIGNA to feature new Wood Industry Summit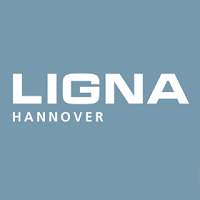 16.07.2014 10:07:33, Deutsche Messe AG
Hannover. LIGNA – the leading trade fair for the forestry and wood industries – next runs from 11 to 15 May 2015. And it will be taking its commitment as the international shop window for the wood industry to the next level with an exciting new offering: the Wood Industry Summit.

Organized by Deutsche Messe in partnership with the German Forestry Council (KWF), the all-new Wood Industry Summit will comprise an exhibition area, a matchmaking platform and a forum, making it a powerful hub for international lead generation and dialogue. It will be staged on about 800 square meters (2,000 sq. ft.) of display area in Hall 13.

In the exhibition area, companies and institutions from the forestry technology, sawmill technology, wood panel products and veneer production, wood energy, solid wood working and pulp and paper industries will showcase their latest technology offerings in the immediate vicinity of international group pavilions run by key players from carefully selected timber-rich target market regions, such as Russia, China and North and South America.

The matchmaking platform will feature institutions and delegations of high-ranking government and business representatives from Russia, China and North and South America, who will outline market access opportunities and regional wood-industry projects in their countries. The platform is also an opportunity for companies from European countries, such as Finland, Sweden, Germany, Austria and Switzerland, to present their technologies to the participating wood-industry representatives and purchasing delegations from their international target markets.

The third component of the Wood Industry Summit is a special forum for key international representatives of industry, science and government. The aim of the forum is to present new solutions and the current state of the art in various technology areas, particularly harvesting technology, and to discuss current industry trends and issues. The forum is also an opportunity to share detailed information on how to initiate business in key target markets and to find the best technology fit for specific countries. The forum will be moderated by the KWF.

The KWF is a solid and trusted partner who brings a great deal of experience and expertise to its role as Deutsche Messe's co-organizer of the Wood Industry Summit. Dr. Jochen Köckler, a member of Deutsche Messe's Managing Board, explains: "We have in KWF a truly outstanding partner. Our two organizations have worked together for many years to systematically hone and tailor LIGNA to the needs of the market. And so we are delighted to have the KWF on board as we develop and launch the Wood Industry Summit. It will be the only platform of its kind worldwide and will generate considerable economic value, particularly in the international project business. Our aim in creating it is to give our exhibitors the best-possible springboard for initiating new international business relationships and to enable them to find partners from Russia, China and North and South America. Under the umbrella of the Wood Industry Summit, we will work with the KWF and our partners from these countries and regions to get European-made wood-industry technologies and solutions onto overseas markets. The Wood Industry Summit will feature numerous technical presentations, discussion forums and international business facilitation and advisory offerings. Another important reason why we're creating the Wood Industry Summit is that we want to provide added value for the international, vertically integrated pulp and paper enterprises that have been sending visitors to LIGNA in ever-increasing numbers over the years.

And, given the ongoing internationalization of business processes in the wood industry and the fact that European companies are increasingly selling into new, fast-growing export markets, we are confident that the Wood Industry Summit will further consolidate our pioneering role as a matchmaker between supply and demand. We want to help our exhibitors internationalize their business processes and safeguard their long-term viability."

The Wood Flooring Summit will thus underscore and enhance LIGNA's position as the top international exhibition for the wood and forestry industries. As the international benchmark for wood-industry tradeshows, LIGNA is known and respected for its global focus and professionalism. In 2015, the fair will once again highlight real solutions against the backdrop of current market trends and regulatory developments.

The KWF's Managing Director, Ute Seeling, had this to say: "The planned Wood Industry Summit will enable LIGNA exhibitors from the forestry and wood industry to meet and get to know potential partners from specially profiled target market regions. Our objective in partnering with Deutsche Messe for the Summit is to provide a platform for successful, long-term international business relationships. It's a great opportunity, and we hope the target wood-industry companies will take full advantage of it."

The KWF was formed in 1962 from the amalgamation of the Technical Center for the German Forestry Industry (TZF) and the German Society for Forestry Ergonomics (GEFFA). The KWF's core functions lie in future-proofing the forestry industry, accident prevention and environmental stewardship. It is the only multi-regional institution of its kind in Germany and is therefore the country's central coordinating body for applied scientific and technical forestry initiatives.

The KWF is known primarily for its role as the organizer of the +KWF Conference ("KWF-Tagung") and for its activities in testing and certifying forestry technology and equipment. The KWF Conference is the world's second largest forestry-machinery demonstration fair. It is held four-yearly, each time at a different location in Germany. The KWF is a member of multiple German and international forestry-industry networks and is networked with key forestry-industry organizations around the globe.
Fair organizer:
Deutsche Messe AG
Messegelände
30521 Hanover
Germany
Tel: +49 (0)511 890
Fax: +49 (0)511 8932626

www.messe.de
Audience:
professional visitors and general public
Disclaimer: The content of these ...