Record number of visitors at Intersolar Europe 2010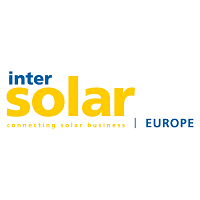 14.06.2010 15:59:55, Solar Promotion GmbH
The world´s largest exhibition for the solar industry, Intersolar Europe, clearly exceeded the expectations of the organizers. Around 72,000 visitors from around 150 nations visited Intersolar Europe at the New Munich Trade Fair Center. 1,880 exhibitors presented their products and services on 134,000 m² of exhibition area covering twelve halls and the connected outdoor area.

The world's largest exhibition for the solar industry, Intersolar Europe, ended with new record numbers on Friday. Markus Elsässer, Managing Director of Solar Promotion GmbH, Pforzheim, one of the two organizers of Intersolar Europe, is more than satisfied: "The overwhelming success of Intersolar Europe 2010 can be summed up with one word: a world champion! The number of visitors exceeded our wildest expectations. According to the preliminary results we were able to welcome around 72,000 visitors – an increase of around 23 percent of the previous year. Intersolar Europe thus sends a strong signal from Munich to the solar industry around the world."

It is not just the number of visitors that has risen - the number of exhibitors at Intersolar Europe has also gone up considerably: This year, 1,880 companies presented their innovations in Munich – 33% more than last year. The growth was also expressed in an expansion of the exhibition area: the exhibiting companies occupied 29% more exhibition space than in 2009: 134,000 m².

Klaus W. Seilnacht, Managing Director of Freiburg Wirtschaft Touristik und Messe GmbH, the other organizer of the exhibition, is also more than satisfied with the success of Intersolar Europe this year: "Not only did we have more exhibitors, visitors and press than in the previous years; the exhibition has also become even more international. 53% of the exhibitors came from outside Germany. Visitors from 150 different countries traveled to Munich for the exhibition. This has clearly proven the position of Intersolar Europe as the international meeting point of the industry and consolidated the exhibition's function as the leading show of the solar industry."
Fair organizer:
Solar Promotion GmbH
Kiehnlestr. 16
75172 Pforzheim
Germany
Tel: +49 (0)7231 585980
Fax: +49 (0)7231 5859828

www.solarpromotion.com
Audience:
professional visitors only
Disclaimer: The content of these ...