plast expo is the leading international trade fair for Morocco and North Africa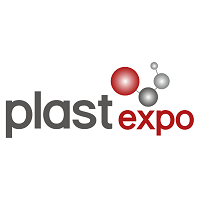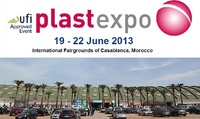 Fairgrouds of Casablanca
18.06.2013 12:57:04, Fédération Marocaine de Plasturgie
On June 19th, the newly renovated International Fairgrounds of Casablanca opens its gates for the 5th edition of plast expo. Until June 22, 150 exhibitors from 19 countries present their innovations for the plastics and packaging industry. The organisers expect an audience of 2,800 professional trade visitors during the four days of the exhibition. plast expo is highlighted by a strong presence of Morocco as host country as well as Spain as Guest of Honor and further participation from Qatar, Italy, France, Turkey, Portugal and Germany. This business-to-business event with a clear focus on quality attendees is organised by the Moroccan Plastics Federation FMP, Forum 7 and their German partner fairtrade Messe from Heidelberg. The event is accompanied by a 3-day conference program.

"plast expo 2013 takes place against the backdrop of massive investments into the North-African plastics and packaging industry and a huge increase in demand for plastics and chemical products", says Nabil Saouaf, director of FMP. Saouaf further: "The participation of 150 exhibitors from 19 countries mirrors the importance of this international trade show for the whole MENA region."

By far the largest participation of course comes out of the host country Morocco. With 52 exhibitors Moroccan companies head the ranking. Spain has been appointed as Guest of Honor of plast expo 2013. On this occasion 12 Spanish exhibitors will present their innovations in plastics and packaging, in the frame of the Spanish pavilion organised by AVEP. Italy will also leave a heavy footprint at plast expo 2013 as 14 Italian exhibitors will be present on 150 sqm. The Italian group is supported by PROMOS of Milan. France is present with 14 exhibitors. For the very first time, 13 Qatari plastic product exporters join the Qatar Development Bank (QDB)'s export development agency Tasdeer at plast expo 2013. Qatar participates with an exclusive pavilion covering 144 sqm. Turkey participates with 7 leaders in plastics machinery and Germany and Portugal each with 6 companies.

Towards the end of the online pre-registration for trade visitors it is already becoming apparent, that the exhibitors can expect a highly professional visitorship. Until now, more than 800 visitors from 29 countries announced their visit at this business-to-business event with a clear focus on quality attendees. And the majority amongst them are decision makers.

www.plast-expo.com

Fair organizer:
Fédération Marocaine de Plasturgie
Angle Bd. Mimosa et Rue Tamaris
20250 Casablanca
Morocco
Audience:
professional visitors only
Disclaimer: The content of these ...