plast & printpack alger 2014 featuring 156 exhibitors from 24 countries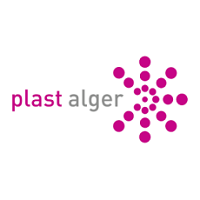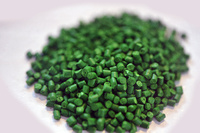 plast alger 2012_raw material
04.04.2014 10:42:35, fairtrade Messe und Ausstellungs GmbH & Co. KG
Algeria annually exports oil and gas valued at approximately 70 billion US Dollars per year. As the country heavily invests into its consumer industry and its infrastructure, Algeria ranks among Africa's Top 4 importers of plastics, printing and packaging technology. The 2014 edition of plast & printpack alger features a record attendance as 156 technology leaders from 24 countries presenting their innovations. The organisers expect an audience of 2,500 professional trade visitors during the three days of the exhibition. This B2B event with a clear focus on valuable business contacts is organised by fairtrade and their German-Algerian team. The Palais des Expositions - SAFEX in Algiers opens its gates for exhibitors and trade visitors from 6 to 8 April 2014.
Algeria has in recent years exported oil and gas valued at approximately 70 billion US Dollar per year. The North African country is the world's ninth-largest producer of natural gas and the fifteenth largest producer of crude oil. With foreign exchange reserves of 200 billion US Dollar, Algeria has excellent funding. And the Algerian plastics industry with an average growth of four to five per cent per year is one of the fastest growing and most important sectors of the country.
Algerian companies invest in the improvement of food quality and attractive product presentation using modern packaging technology. In addition, hundreds of new businesses are created to expand capacity.
Concerning the Algerian plastics industry, several factors contribute to the growth: large public investment in infrastructure (water, construction, energy, medicine, agriculture, gas lines …) as well as industrial subcontracting and the dramatically increasing demand for packaging materials. This leads to an unprecedented growth for the plastics, printing and packaging industry on the African continent.
It is on the background of this growth scenario, that Amara Benyounes, the Algerian Minister of Industry Development and Investment Promotion has recently taken over the patronage of Algeria's leading trade shows for this industry sector. The third plast alger and the fourth printpack alger take place in parallel on 6 to 8 April 2014 at the Palais des Expositions - Safex in Algiers. This double-event is organized by the German trade fair specialists fairtrade and their German-Algerian team. fairtrade maintains since 2003 a subsidiary in Algiers.
"According to figures of VDMA - The German Engineering Association, Algeria ranks among Africa's Top 4 importers of plastics, printing and packaging technology, in line with South Africa, Egypt and Nigeria", says Martin März, fairtrade's MD. And he adds: "Algeria imported plastics technology worth 99.8 million US Dollars in 2012, a plus of 38 per cent compared to the previous year, printing and paper processing machinery and equipment worth 92.7 million Dollars, up 38 per cent, and packaging machinery and equipment worth 189.6 million US Dollars, up 36 per cent."
Kahina Behloul, Manager fairtrade Algiers, complements the effect on the fair: "It is not surprising that the plast & printpack alger has grown this year by 50 per cent compared to 2012. The record attendance of 156 exhibitors from 24 countries highlights the high priority the international business community meanwhile attaches to Algeria".
The countries with the most exhibitors include Italy with 27 exhibitors, supported by the Chambers of Commerce of Ancona and of Milan, Algeria as host country with 21 exhibitors, China with 20 and France with 16 exhibitors. Cutting-edge technology made in Austria will be presented by twelve exhibitors, supported by the Austrian Embassy and Advantage Austria WKO. Eleven companies from Spain, supported by AVEP-the Valencia Association of Plastic Producers, will display their innovations to a professional audience. Germany is represented with eight exhibitors, as well as Taiwan; India with six, Turkey with five, four with Tunisia and Portugal and Switzerland, each with three exhibitors.
The exhibition is complemented by the plast print pack - online portal. Hereby also the other plast print pack trade shows of fairtrade in Ghana, Morocco and Nigeria are covered. Currently 404 exhibitors & products and 4,375 visitors are represented in the portal, including 3,172 from North Africa and 885 from West Africa.
For the 2014 edition Dominik Rzepka, Marketing and Public Relations Manager at fairtrade, expects a renewed increase in the quantity and quality of visitors. "Towards the end of the online pre-registration for trade visitors it has already become apparent, that the exhibitors can expect a highly professional visitorship. Until a month before the opening, visitors from 17 countries have already pre-registered." The 2012 event gathered 2,388 professional visitors and 104 exhibitors from 17 countries.

www.plastalger.com & www.printpackalger.com
Fair organizer:
fairtrade Messe und Ausstellungs GmbH & Co. KG
Kurfürsten Anlage 36
69115 Heidelberg
Germany
Tel: +49 (0)6221 45650
Fax: +49 (0)6221 456525

www.fairtrade-messe.de
Audience:
professional visitors only
Disclaimer: The content of these ...