Build Asia Karachi
Construction trade fair
Build Asia is an international exhibition for construction and aims to focus on the immense potential of the building industry in Pakistan. It displays the latest technological advancements concerning equipment, materials, services and technologies in the related fields, providing the opportunity to overseas exhibitors to interact with entrepreneurs in Pakistan for joint ventures and transfer of technologies. Build Asia is held in conjunction with Furniture Asia, Property Asia and Stonefair Asia. The event also comprises a conference to provide a networking platform for engineers, contractors, builders, government officials and other professionals of the construction industry.
The Build Asia in Karachi took place from Tuesday, 23. September to Thursday, 25. September 2014.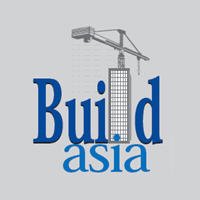 :
Ecommerce Gateway Pakistan PVT Ltd.
18 C.P Berar Society, Off: Amir Khusro Road
75350 Karachi, Pakistan
Tel: +92 (0)21 111222444
Fax: +92 (0)21 4536330
www.ecgateway.net
:
23.09.2014 - 25.09.2014
19.10.2013 - 21.10.2013
11.09.2012 - 13.09.2012
:
adhesives, air conditioners, alarms, architectural services, building design, building materials, cables, cement, concrete, construction chemicals, construction equipment, construction financing, construction machinery, cranes, doors, electricity generators, elevators, escalators, facades, fans, fire alarms, floor coverings, forklifts, furniture, glazing, insulation, lifts, lights, mining equipment, piping, planning, road construction machinery, sanitary products, scaffold systems, sealants, wall coverings, windows, wires, ...
:
Air-conditioning Technology, Building Construction, Building Services Engineering, Plumbing, ...

:
Booth Builders, Exhibition Booth Builders, Exhibition Architecture

:
Logistics, Event Logistics, Exhibition Freight Forwarding Companies

:
Marketing agencies, Product Marketing, Online marketing

:
Designers, Exhibition Architecture, Fair design

:
Designers, Fair design, Store construction