Expo Construccíon Mérida
Exhibtion of construction machineries, materials and decorative finishes
The Expo Construccíon is the best possibility to find new business opportunities and clients and get access to markets in Mexico. The construction fair is focused on a wide range of products and services for the construction industry, including such areas as: housing, infrastructure, water and environment, industry, trade and tourism, education, health, public safety and energy.
The Expo Construccíon in Mérida took place from Friday, 30. May to Sunday, 01. June 2014.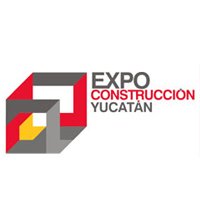 :
CMIC
Calle 50 No. 310 por 21 Col. Roma C.P. 97218
Mexico City, Mexico
Tel: +999 (9)25 2596
www.cmicyucatan.org
:
30.05.2014 - 01.06.2014
:
building materials, construction machines, energy, environment, financing, sanitation, water supply, ...
:
Building Construction, Energy, Environment, Machine Construction, Plumbing, ...
Expo Construccíon Mérida
Mérida

:
Booth Builders, Exhibition Booth Builders, Exhibition Architecture

:
Logistics, Event Logistics, Exhibition Freight Forwarding Companies

:
Marketing agencies, Product Marketing, Online marketing

:
Designers, Exhibition Architecture, Fair design

:
Designers, Fair design, Store construction