MessePlus
messePLUS provides companies professional staff for trade fairs, conferences and events.
Our employees are the ideal representatives for your company's image at exhibitions, events, conferences, sales promotions and public functions. We select our staff specifically so that they are tailored to our clients needs in appearence, friendliness and professionalism. Our staff are trained on general product knowledge and receive further specific product training on site. As your brand ambassador our large pool of exhibition hostesses hosts and promoters have been sourced nation-wide to ensure regional relevance.
Operational area: Europe-wide
Correspondence: Deutsch, English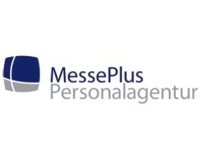 References:
Stryker GmbH & Co.KG, Zimmer Germany GmbH, VW Nutzfahrzeuge, Continental Reifen Deutschland GmbH, IBS GmbH, Lindenberg Anlagen GmbH, Team AG, C.M.C. Food Company uvm.