Sima Media GmbH
We offer comprehensive product and trade marketing
Since its formation in 2008, the company Sima Media GmbH has specialized on the topic of online marketing. In this field, the company operates several online information portals, including a trade show information platform, a magazine portal and a platform for industrial customers.
Both, registered companies on industryarea.com, as well as registered service providers on tradefairdates.com benefit from the big range of individual products and industries as well as the continuous development and optimization of the website.
Thanks to its structural company layout, Sima Media GmbH is able to react quickly and respond professionally to customer needs. A dedicated team will provide qualified advice and assistance.
Operational area: local
Correspondence: Deutsch, English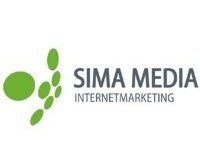 Niederlassungen:
Athenstr. 8
97422 Schweinfurt
Tel: 09721 3880012


Athenstr. 8
97422 Schweinfurt
Tel: 12346
Fax: 123456


etete
tete tete
Tel: tetet
Fax: etet
Url: etetetetet


tetete
tetet etet
Tel: etet
Fax: etet
Url: etetet


Pressemeldungen: