2012 Shenzhen International Hospitality Equipment & Supplies Fair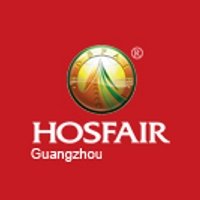 10.09.2012 08:49:49, Guangdong Xinji Huazhan Exhibition Co., Ltd.
Hosfair SZ 2012 is the new member in the Hosfair Exhibition Series, created by Guangzhou Huazhan Exhibition Co., Ltd, who has enjoyed a good reputation with 16-year successfully exhibitions-organizing. After completely success on the 10th Hosfair Guangzhou and 16th Hosfair Xi'an, Hosfair Shenzhen 2012 will be held on November 6-8, 2012 at Shenzhen Convention and Exhibition Center. It is going to gather 350 exhibitors in 15,000 sqm hall. All of the exhibits are related to Hotel industry, namely: Kitchen and Catering, Hotel Furniture, Hotel Textile, Clean and Laundry, Interior Supplies, Tableware, Intelligence, Wine, Coffee and Food ect, i.e, this show does integrate exhibits display, technical exchange with brand promotion.
Persist on Hosfair's theme, "New Market, New Opportunity", Hosfair Shenzhen 2012 must be a god-given opportunities for hotel industry boost, as Shenzhen is not only the largest economic zone, also one of the most profitable cities in China. It is neighboring to Hong Kong which is the world's trade and service center. Additionally, it's a hub and bridge to connect home with abroad economically as well as geographically.
Sincerely welcome domestic and overseas exhibitors and buyers to HOSFAIR SZ 2012!
Fair organizer:
Guangdong Xinji Huazhan Exhibition Co., Ltd.
Xinji Shaxi Hospitality Supplies Expo Center, Yingbin Ro
510620 Guangzhou
China
Tel: +86 (0)20 3881 2619
Fax: +86 (0)20 2222 3568

www.hosfair.com
Audience:
professional visitors only
Disclaimer: The content of these ...