Gadget Expo Budapest-Consumer Electronics Exhibition & Trade Show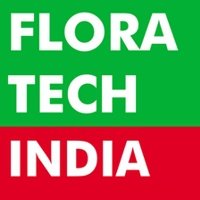 11.10.2011 10:11:00, Media Today Group
The best place to see, try and buy the latest in consumer technology, making its debut in Hungary in 2011.

Gadget Expo Budapest-Consumer Electronics Exhibition & Trade Show will be held in Budapest, from the 2-4th of December, 2011. Timing could not be better, as this will be the first weekend of hunting for X-mas gifts. Early bird discount is valid till the 15th of May, 2011, so hurry up and register today. As this event is not only an exhibition but a trade fair as well, your company can generate sales also.

This three-day event will be packed with entertainment, interactive features and shows. You will be able to pick up insider tips on how to get the most out of cutting-edge technology, and get to know the latest trends for the future.

The first event of its kind in Hungary, Gadget Expo will host nearly 200 companies introducing their latest products, technologies, tools and inventions. Apart from shows and displays, the Expo will also be the venue for buying the newest gadgets and will feature a range of special offers and discounts.

Gadget Expo Budapest will put a special emphasis on truly innovative solutions, providing customers with a competitive edge. It aspires to meet the demands of the tech-savvy crowd both in Hungary and abroad, and set a new standard for consumer electronics and the gadget market in this region.

Looking forward to seeing you soon!
Fair organizer:
Media Today Group
J-73, Paryavaran Complex, Neb Sarai, Igno Road
110068 New Delhi
India
Audience:
professional visitors only
Disclaimer: The content of these ...