A&D GmbH Aroma und Duftmarketing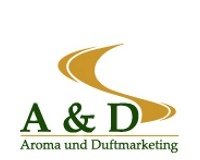 Professional fragrance and aroma marketing for each event.
You are looking for a scent that enchants your clients and guests? Then we, the company A&D GmbH Aroma und Duftmarketing, are the right partner at your side. We win with our reliable service and our years of experience and manage to create through our fragrances and aroma columns a unique memorable experience. Of course, we agree the scents and flavors from your specific needs and desires and achieve a suitable concept for you that we constantly continue to evolve in order to stay always on the pulse.
Operational area
worldwide
Correspondence

Company Address:
Am Gangsteig 4
83059 Kolbermoor
Germany

+49 (0)8031 9008790
+49 (0)8031 9008779