Iseo Online Marketing GmbH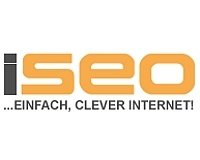 ISEO - Simply clever internet! Online marketing with ISEO. The best website comes from one source.
We are a full-service agency specializing in online marketing in any form. From custom webdesign to web development, search engine optimization, search engine marketing, app development and web controlling, our specialists offer a complete online marketing package from one source.Request your individual offer right now.
Operational area
countrywide
Correspondence

Company Address:
Moislinger Allee 61f
23558 Lübeck
Germany

+49 (0)451 4798650
+49 (0)451 47986529