RUMI Dolmetscher- & Übersetzungsunternehmen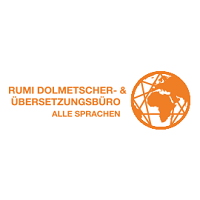 The RUMI interpreter and translation company is at home in all industries and languages.
The RUMI interpreter and translation agency is a company founded in 1987, which cooperates successfully with over 300 clients nationwide, including in particular institutions of justice and jurisprudence in the Federal Republic of Germany. As a state seal of approval, the company is sworn and authorized by the Hamm Regional Court. RUMI has also worked in the medical field for many years as an interpreter and translator for care facilities such as old people's homes and retirement homes as well as for hospitals and clinics. A large number of youth welfare offices and state and cultural authorities and institutions also belong to RUMI's customer base, as well as companies from the areas of business, industry and technology as well as from the banking sector. In addition, RUMI also offers language classes for private customers and companies and supports them at trade fairs as translators and interpreters for all languages. Further information on the RUMI translation agency Essen is available at www.rumi-essen.de.
Operational area
worldwide
Correspondence



Company Address:
Kettwiger Straße 56
45127 Essen
Germany

+49 (0)201 75929975
+49 (0)201 75929976