parts2clean 2013 right on course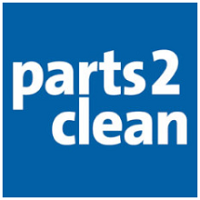 06.02.2013 16:49:30, Deutsche Messe AG
Stuttgart/Hannover. The signs are good for a successful parts2clean 2013: As of end-January, more than 125 exhibitors had already booked their stands for the event at the Stuttgart Exhibition Center (Germany) from 22 to 24 October. A trend towards larger stands also means that more than two-thirds of the 2012 edition's total exhibition space is already occupied. The flagship international trade fair for industrial parts and surface cleaning changed hands more than six months ago. In 2013, parts2clean is organized jointly by previous organizer fairXperts and new operator Deutsche Messe of Hannover.

"We see the current registration levels and clearly visible trend towards larger stand areas as excellent signs, not only for parts2clean but for the sector as a whole," says Oliver Frese, Senior Vice President at Deutsche Messe. "These trends also reflect exhibitors' confidence that we will fulfill their expectations – for example with regard to increasing international exposure."

That some 4,400 square meters of stand space had already been reserved at mid-January confirms the importance of parts2clean, which was able to further assert itself as the sector's leading international trade fair in its tenth edition in 2012. One reason for this success is the broad spectrum of themes at the fair, which covers activities all across the industrial parts and surface cleaning process chain. This benefits suppliers and users equally. Growing demand for efficient cleaning solutions is another factor that comes into play worldwide.

Greater international scope for parts2clean
The topic of internationalization is of major concern to Deutsche Messe with regard to parts2clean. "Our infrastructure and existing trade fairs in the various strong growth markets abroad are an excellent basis for expanding the global scope of parts2clean, and raising international awareness of the expertise of local parts and surface cleaning providers," says Frese. There will be a parts2clean pavilion, for example, in the Surface Treatment area of the WIN (World of Industry) EURASIA Metalworking trade show organized by Deutsche Messe in Istanbul, Turkey from 6 to 9 June. Another parts2clean joint stand is planned for Surface INDIA in Delhi, India from 17 to 20 December.

Expert forum with simultaneous interpreting
In Stuttgart, parts2clean is also directed towards an international audience. Just like last year, presentations for the parts2clean forum are translated simultaneously into German and English. With some 1,800 participants, there was unprecedented interest last October in sharing information and experience about cleaning industrial components and surfaces, process engineering, cleanliness inspection and bath monitoring and care.

Not only the size of the fair, but also its quality is just right. Exhibitors at parts2clean encompass virtually every market and technology leader in the various focus areas. These include systems, processes and process media, and their conditioning for degreasing, cleaning, deburring and pretreating of components, parts hoppers and workpiece containers; handling and process automation; cleanroom technology; corrosion protection; conservation and packaging; contract cleaning services; quality assurance, test methods and analysis procedures. A total of 230 companies from 16 countries exhibited at parts2clean 2012.

The majority of exhibitors expressed their approval of the visitor structure after the October trade fair. Some 4,400 visitors from 39 countries came to Stuttgart. The share of project managers and decision-makers was around 90 percent, guaranteeing quality contacts for exhibitors and numerous concrete business leads. Visiting trade professionals represented a broad mix of sectors, from the automobile, supplier and aerospace industries to medical technology, mechanical engineering, forming technology, optical engineering, spectacles, the jewelry and watch industry, energy and solar technology, electrical and electronic systems, bathroom wares, plastics engineering, maintenance, reprocessing and many other industry sectors. Further information is available at: www.parts2clean.com.
Fair organizer:
Deutsche Messe AG
Messegelände
30521 Hanover
Germany
Tel: +49 (0)511 890
Fax: +49 (0)511 8932626

www.messe.de
Audience:
professional visitors only
Disclaimer: The content of these ...