JOBcon Engineering Duisburg
(regional Fair)
Career fair
On the JOBcon Engineering in Duisburg young professionals and students of all engineering subjects have the opportunity to learn about the company and lead information, application and career discussions with staff and technical representatives of the companies. For the best preparation for the JOBcon Engineering it is recommended that the online career portal is used before deciding how to arrange appointments.
The JOBcon Engineering in Duisburg took place on Tuesday, 04. June 2013.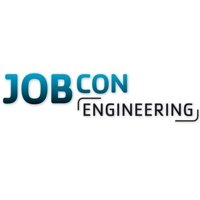 :
IQB Career Services AG
Senckenberganlage 10-12
60325 Frankfurt, Germany
Tel: +49 (0)69 7940950
Fax: +49 (0)69 79409533
www.iqb.de
:
04.06.2013 - 04.06.2013
:
Company contacts, job, personnel managers, ...
:
Careers, Contact Forums, ...

:
Floor coverings, Booths, Stalls

:
Market sunshades, Outdoor Advertising, Exhibition Tents & Pavilions

:
Booth Builders, Exhibition Booth Builders, Exhibition Architecture

:
Logistics, Event Logistics, Exhibition Freight Forwarding Companies

:
Marketing agencies, Product Marketing, Online marketing

:
Designers, Exhibition Architecture, Fair design

:
Designers, Fair design, Store construction