Marktplatz Bildung Berlin
(regional Fair)
Berlin fair for education and training
The Berlin fair for education and training provides information on the topics education, training, lifelong learning, computer-based learning, skills development and re-entry into the profession. The fair is an information and communication platform in the industry and offers the exhibiting companies the opportunity to present themselves to a broad audience. In collaboration with the Chamber of Commerce, Chamber of Crafts, vocational training center and an accompanying program is held at the Red Town Hall where presentations and discussions will take place.
The Marktplatz Bildung in Berlin took place on Thursday, 16. October 2014.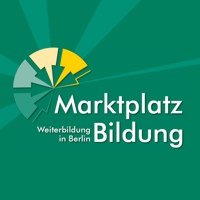 :
Europublic GmbH Werbeagentur
Neue Schönhauser Str. 10
10178 Berlin, Germany
Tel: +49 (0)30 28384236
Fax: +49 (0)30 28384235
www.europublic.de
:
16.10.2014 - 16.10.2014
:
education, lectures, study, training, ...
:
Education, Training, ...

:
Floor coverings, Booths, Stalls

:
Market sunshades, Outdoor Advertising, Exhibition Tents & Pavilions

:
Booth Builders, Exhibition Booth Builders, Exhibition Architecture

:
Logistics, Event Logistics, Exhibition Freight Forwarding Companies

:
Marketing agencies, Product Marketing, Online marketing

:
Designers, Exhibition Architecture, Fair design

:
Designers, Fair design, Store construction